With specialty drugs now making up about half of total drug spending – and poised to go even higher as more new specialty drugs roll out every year – the need for workable access solutions grows. Fortunately, MedBen Rx has them.
Our unique approach incorporates a patient advocacy program, helping members attain manufacturers assistance, complemented with the peace of mind through a limited use HRA for members that don't qualify for assistance.
Here's how a client recently implemented a advocacy strategy and saved saved $663,860 ($1,432 per employee) – a 39% savings.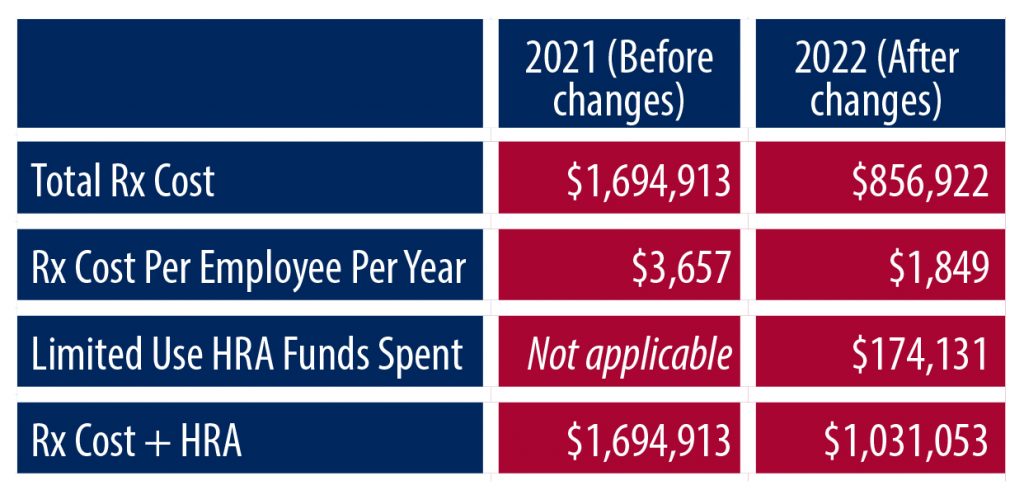 Learn more about how MedBen Rx brings to the best services to you by downloading our 2023 Client Report, contacting your broker, or calling us at 888-627-8683.