The MedBen Rx Difference.
Self-funding Saves.
You self-fund to take better control and to save money. With prescription drugs making up as much as one-quarter of your health plan costs, you need the right pharmacy solutions. This is where MedBen Rx delivers.
MedBenRx Delivers…
Total price transparency.
Customizable formularies.
100% of paid rebates go back to plan.
By switching to MedBen Rx, clients save, on average 18.0% compared to their previous PBM.
You Pay What Pharmacies Pays.
With standard PBM pricing, you pay too much. MedBen Rx "Cost Plus" uses a drug's acquisition cost as a baseline to reduce your costs.
100% transparency.
No drug markups, no middleman margins, and no hidden costs.
Innovative plans.
No matter the need, we have a solution. From innovative plan designs to actionable clinical reviews, MedBen Rx can help.
Insights to action.
Our detailed, easy-to-understand reports offer a clear picture of what's working and suggestions for moving forward.
Rebates.
100% of paid rebates go back to your plan!
MedBen Rx delivers, on average, 20.0% savings per script compared to other PBMs.
Our comparative effectiveness clients save as much as 40% per member on average pharmacy costs compared to those who don't use clinical-based research.
Comparative Effectiveness
Generic doesn't always mean cheap, and specialty doesn't always mean better. Comparative effectiveness uses clinical-based research to provide members with the most effective drugs at the best cost.
Own Use
Hospitals and other qualified entities have a unique opportunity for further savings through Own Use. MedBen Rx brings together non-profit hospital systems and local pharmacies to deliver lower-cost drugs.
MedBen Rx clients save as much as 35% from Own Use partnerships between qualified hospitals and pharmacies.
340B
To help maximize 340B savings, MedBen Rx can deliver a range of administrative and compliance services to health care systems, retail pharmacies and other 340B-eligible covered entities.
Stand-Alone or Combined
MedBen Rx can be sold as a stand-alone pharmacy plan to complement your other health coverage… or offer it in combination with our medical benefits management program.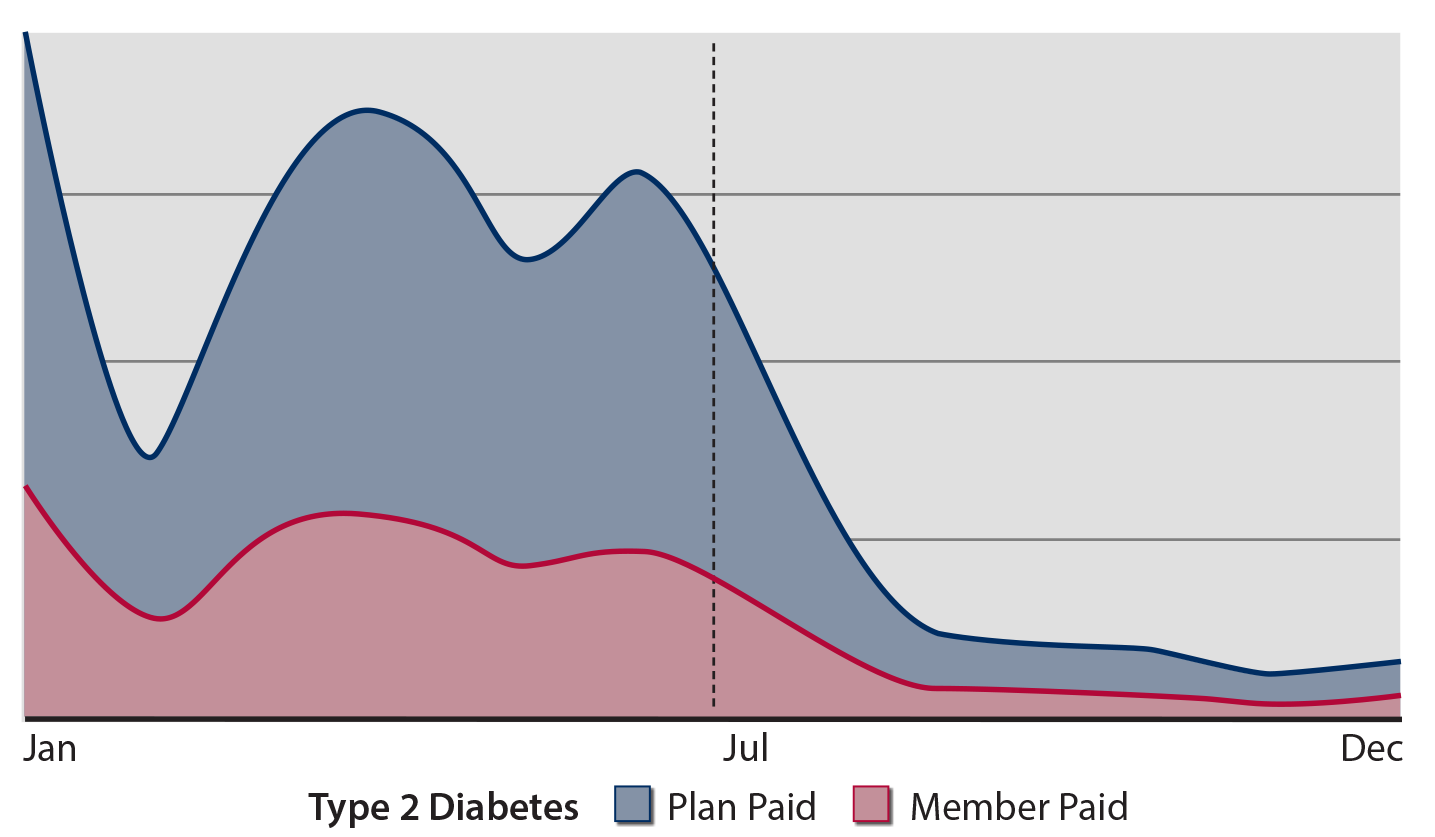 Case Study
Focused Formulary Reduces Rx Spend
A client changed their formulary to focus on drugs that would produce the best outcomes. These changes, based on evidence-based research, took effect on July 1.
By year's end, total Rx charges fell by 44%, while utilization decreased by just 6%.
Monthly plan paid amounts for Type 2 Diabetes decreased by 77% after changes took effect.
The results we saw from implementing MedBen Rx were dramatic. Our pharmacy costs dropped significantly, and our employees experienced no disruption.
Experience & Innovation.
MedBen Rx has over 30 years experience working with hospitals, schools, municipalities and all other private industries. We deliver innovative pharmacy solutions based on the client's individual needs.
Contact us today to learn how we can reduce your prescription drug spending.