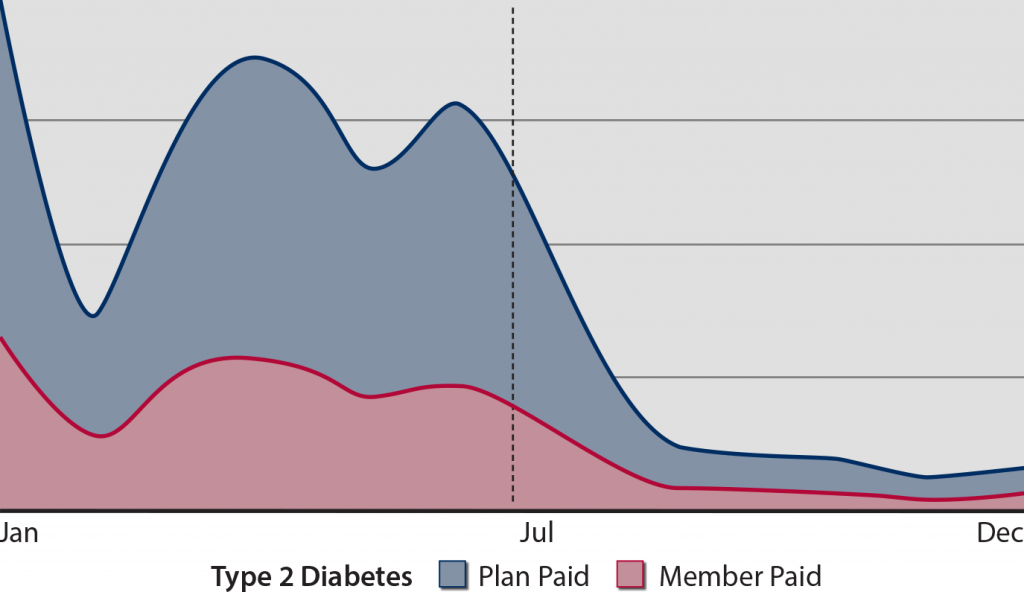 MedBen Rx Comparative Effectiveness
 uses evidence-based research to make sure your members are taking the most effective drugs at the best cost.
A MedBen Rx client recently changed their formulary by using Comparative Effectiveness to focus on drugs that would produce the best outcomes. These changes took effect in July 2020.
By year's end, monthly plan paid amounts for Type 2 Diabetes decreased by 77%.
Learn more about by Comparative Effectiveness and other MedBen Rx pharmacy solutions by visiting 
MedBenRx.com
 or calling 888-627-8683.