The 22nd Season of MedBen University (MBU) will soon be in session! In 2023, MBU will explore current benefit management issues and proven solutions MedBen offers, including: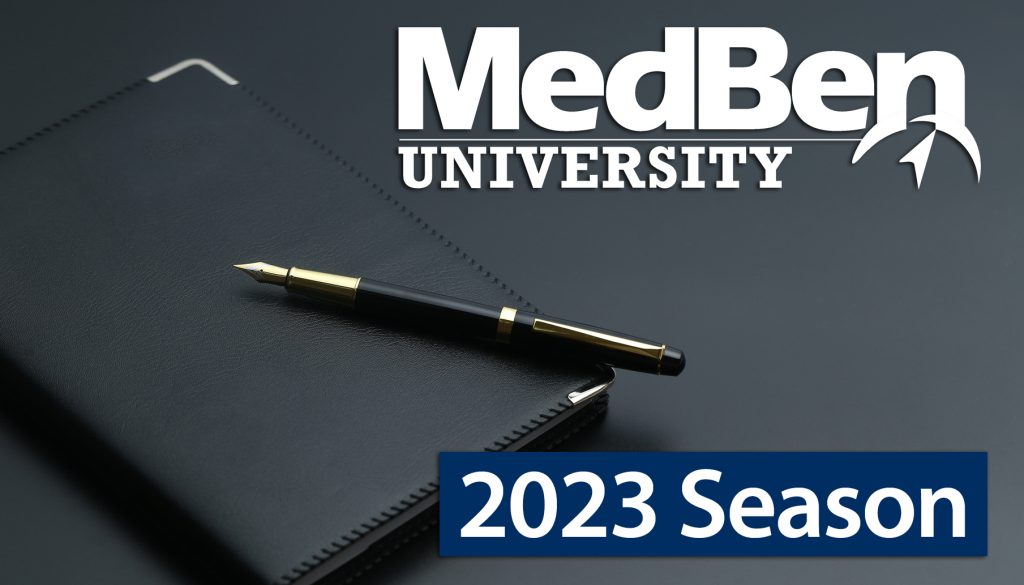 Reducing Rx spend through alternative specialty drug funding, as well as other pharmacy plan saving strategies.
Direct-to-employer contracting solutions that enhance your plan while lowering costs.
Case studies that spotlight savings results.
Benchmarks for 2022 to compare your plan costs against others in your industry.
We'll also discuss an important Supreme Court victory involving MedBen that will benefit self-funded plans, their employees, and dialysis patients.
The 2023 MBU season will begin with our Broker Roundtable in mid-March, and additional roundtables for current and prospective clients to follow.
Event registration information will be emailed out soon. We look forward to seeing you in class!