U.S. spending on prescription drugs have returned to pre-pandemic levels and member out-of-pocket costs continue to increase, so it's the right time to explore pharmacy solutions that offer clinically-effective, lower-cost solutions. MedBen Rx delivers on both counts.
With MedBen Rx "Cost Plus" pricing, you get lower costs by paying what the pharmacies pay. We eliminate the guesswork – no complex formulas, no hidden costs. And 100% of paid rebates go back to your plan.
Comparative effectiveness brings clinical research and employers together to find the most clinically effective drugs at the best cost… so not only do you spend less, but members can also save on out-of-pocket costs AND realize healthier outcomes.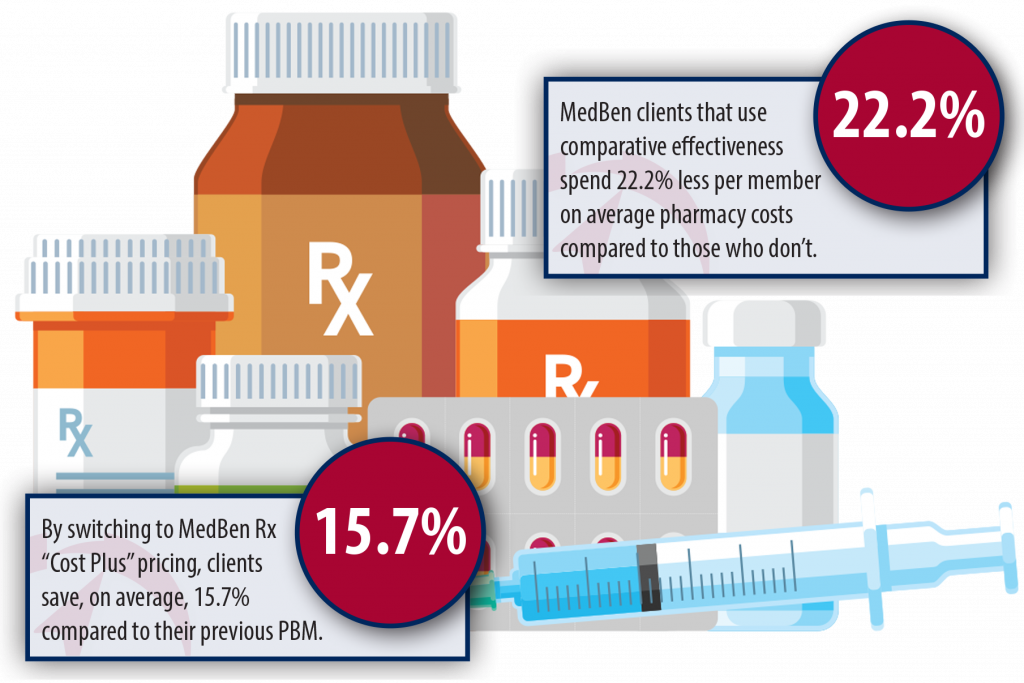 See for yourself how our proven solutions can reduce your pharmacy spend by calling MedBen Sales & Marketing at 888-627-8683.