Major pharmacy benefit managers (PBMs) use "smoke and mirrors" to make you believe they're saving you money on prescription drugs:
On the one hand, PBMs offer you administrative fee credits – fixed cost reductions that make up just a small portion of plan expenses.
On the other hand, they push the use of more expensive drugs that generate the largest rebates – some or all of which is kept by the PBM.
So while you may think you're paying less, in reality you're acting as a virtual ATM machine for the PBM.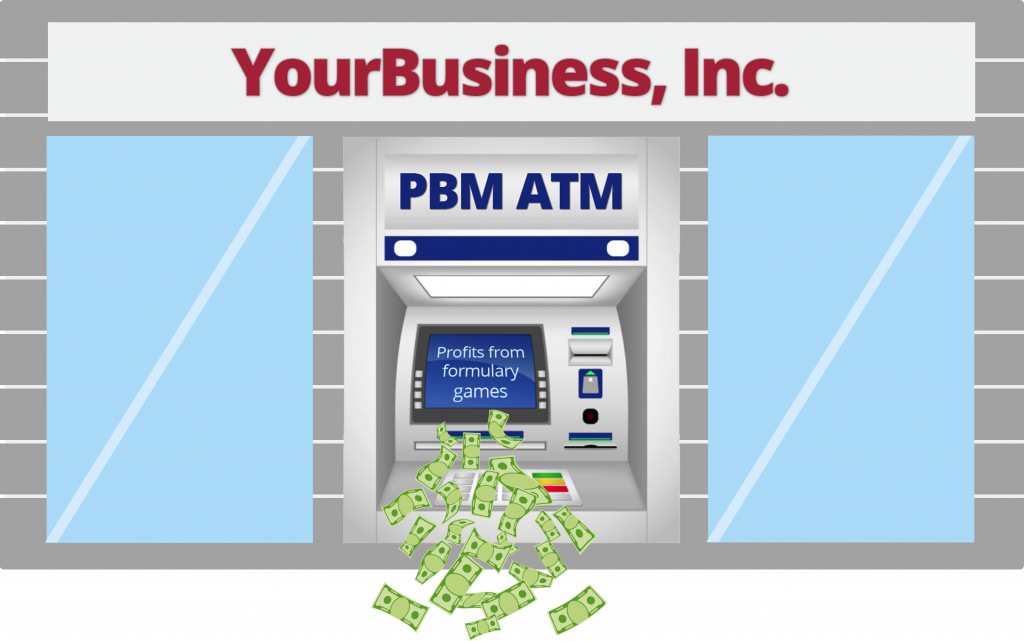 Our MedBen Rx white paper "Beating the PBM Administrative/Rebate Credit Game" explains the ways that PBMs look like they're saving you money while actually increasing your drug spend… and pocketing the profits from formulary games. We also outline important things to look for when choosing a PBM.
MedBen Rx is dedicated to finding ways to lower your prescription drug spend AND we guarantee that all paid rebates go back to your plan, with 100% pricing transparency. See how our pharmacy solutions work for you by calling 888-627-8683.