Please register to download the MedBen Rx brochure.
Self-funding Saves. MedBen Delivers.
Benchmarking
MedBen Analytics' benchmarking capabilities enable you to compare your data against state and national norms and/or specific industries. You can narrow your benchmarks by plan type, number of lives and other metrics to get a true measure of how your plan stacks up.
Your benchmarking choice is immediately reflected on the dashboard content.
Straight RBP
Providers receive fair reimbursement by using Medicare pricing as the primary source of repricing. And because your plan no longer has a PPO, your plan members can go anywhere they choose for medical care.
Pharmacy Cost Plus Pricing
RBP for your prescription drugs.
Layered RBP
Target high-cost medical treatments, such as kidney dialysis.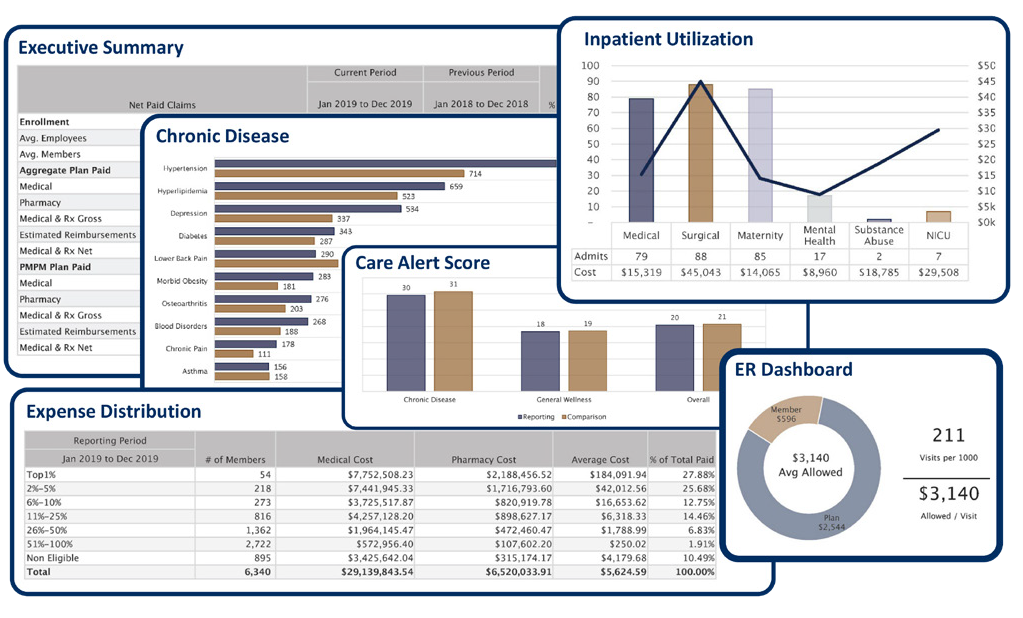 An Extensive Reporting Library
Once you've chosen your population, reporting period and benchmark preferences, just sit back and watch MedBen Analytics go to work for you. Dozens of charts, graphs and tables, instantly generated. Our financial, clinical, risk and savings reports show you what is working with your plan while highlighting areas of potential improvement.

FSA Store is the largest online marketplace for guaranteed FSA-eligible products, helping flexible spending account holders manage and use their FSAs and save on more than 4,000 health items using tax-free money. You can pay for purchases using your MedBen FSA debit card so they are automatically noted on your account balance.
Use these convenient links for finding FSA-eligible products and calculating your FSA tax savings. FSA members can check their current account balances by visiting MedBen Access or downloading our mobile app from the Apple App Store or Google Play (search for "MedBen").
Use this secure 24/7 service portal to access claims and benefits information. MedBen Access enables you to:
Check claims status
Review benefit coverages
Download explanations of benefits (EOBs)
See deductibles, out-of-pocket costs and calendar maximums
Look up drug information, compare local pharmacy prices and check availability of lower-cost equivalents
Review FSA and HRA activity and balances
Check wellness exam and screenings compliance (for WellLiving members)
If you need assistance logging in to MedBen Access or using its features, please contact MedBen Customer Service at 800-686-8425.
MedBen Access is also available as a mobile app with the same great features! Download it from the Apple App Store or Google Play (search for "MedBen").
Download a list of participating pharmacies, discount stores and supermarkets that do not use IIAS, but 90% of whose sales come from medical care items (thus making them FSA-eligible).